Biographie
Alan en solo(w)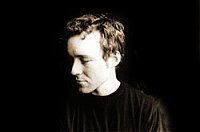 Voici le premier album solo de Alan Sparhawk du groupe LOW. Les auditeurs s'attendant à la verve rock'n roll de Sparhawk, découverte dans The Black-Eyed Snakes ou bien même dans le dub pop bricolo de The Retribution Gospel Choir, seront surpis d'entendre là une exploration sonore dans la veine de "Do You Know How To Waltz ?" ou "Will The Night".
Les sons des guitares suivent les traces de stars de l'underground comme Aarktica & Reynolds aussi bien que celles de guitare heros comme Eddie Van Halen. L'album entier a été enregistré live a l'eglise Sacred Heart de Duluth (ou on eu lieu les sessions de Trust) en utilisant des boucles de guitares et des effets reverb laissant la place part belle à l'instantané et à l'improvisation bien plus qu'à une approche arrangée.
L'album commence par quelques notes qui souvent offrent plus qu'un orchestre jouant du Ligeti. Ce disque montre les deux faces du drone : la rage dégagée par l'attaque au point d'une guitare et la beauté tranquille d'un crescendo sublimement reverbéré.